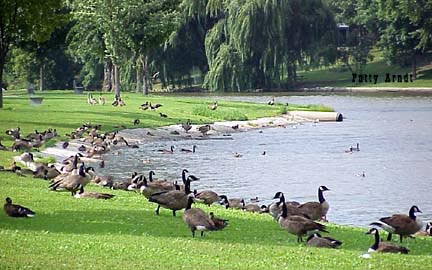 These are Canadian Geese. Rochester is home to over 30,000
Canadian Geese during the winter. They like to hang around by
Silver Lake - the only lake in Olmsted County, MN. The lake
water is kept warm during the winter by the Rochester power plant.
Silver Lake never freezes during the winter, so this makes a nice
water source for the geese. The geese are always fun to watch and
feed.